Visit the PharmCAS School Directory to read the standardized test requirements for your designated programs. Select the type of test and the date it was taken or will be taken on your PharmCAS application, if your designated programs require the test for admission. We cannot forward your scores to any programs or individuals outside of PharmCAS.
You can self-report your standardized test scores and planned test dates in this section. Some of the programs you apply to may require you to report specific test scores. Be sure to check with your programs to ensure you're completing all requirements. If you have taken a test, official test scores are generally required in additional to any self-reported scores on the application. Once you submit your application, you cannot edit previously entered tests marked as "taken," but you can add new tests planned or completed.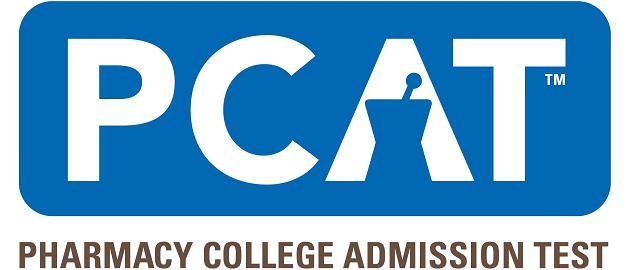 To request official PCAT scores, you must report your PCAT Candidate Information Number (CID), which is supplied by Pearson and different than your PharmCAS ID. PharmCAS will then release your PCAT scores to your pharmacy programs. If you do not enter your PCAT CID, PharmCAS will not send your PCAT scores to your programs. If you enter a planned/future PCAT test date, you must log back into your submitted PharmCAS application and add your PCAT CID. To edit your PCAT information, click on the pencil icon, update your answer to "yes," provide the required details, and "save this test."
Use PCAT PharmCAS Code 104
If your designated programs require the PCAT, arrange for Pearson to send your scores directly to PharmCAS code 104.
Pearson will send scores for the most recent test date and up to four previous dates during the past five years. Enter your PCAT information on the Standardized Tests page in the application, including your PCAT CID number.
If your PCAT CID number is missing from your application, your official PCAT scores will not be matched to your application.
Once your scores are matched, you can view the scores attached to your application in the Standardized Tests section of the Check Status tab.
| PCAT TEST DATES | REGISTRATION DEADLINE |
| --- | --- |
| July 6, 2023 | May 10, 2023 |
| October 16-27, 2023 | September 27, 2023 |
| January 3-9, 2024 | November 1, 2023 |
Contact Pearson to request your scores be sent to PharmCAS or to register for the exam.
Pearson
PSE Customer Relations—PCAT
19500 Bulverde Road
San Antonio, Texas 78259
Phone: 1-800-622-3231 or 210-339-8710
Fax: 1-888-211-8276 or 210-339-8711
Email: scoring.services@pearson.com
Monday–Friday, 8:30 a.m. to 5:00 p.m. CST
www.pcatweb.info
---

Use TOEFL PharmCAS Code 8246
If English is not your first (primary) language, your designated programs may require you to submit official TOEFL scores to code 8246 by the application deadline. Please visit the PharmCAS School Directory for program requirements.
Enter your TOEFL scores in the spaces provided. If you have taken the TOEFL multiple times, enter your scores for each date separately. Also enter any planned TOEFL test dates. Do not mix and match scores from different dates. If your name and date of birth on the application do not match your TOEFL record, your scores cannot be posted to your application.  
It takes approximately 10-12 business days from the date you make the request for the TOEFL score to post to your application. PharmCAS does not hold applications for missing TOEFL scores, but programs may not consider affected applicants if they are missing or late.
---

Official IELTS scores are submitted electronically to PharmCAS directly from IELTS (run by British Council, IDP: IELTS Australia and Cambridge English). Paper copies are not accepted.
Official IELTS scores can be received by PharmCAS at any point during the application cycle, even after your application is submitted; however, some programs may have a deadline by which they want your scores posted. Once your official IELTS scores are attached to your application, they cannot be removed.
To submit official IELTS scores to PharmCAS, you must self-report your IELTS scores in the Standardized Tests section of the application and include your TRF number. This must be listed for your official scores to be matched to your application. Learn more here. 
---